Forever Living Products
Better Health~MoreWealth~A Secure Future
All Dreams Begin Somewhere
Founded in 1978 on little more than dreams and hard work, Forever Living is now a multi-billion dollar company, based in Scottsdale, Arizona, that manufactures and sells dozens of wellness and beauty products. People just like you distribute these life-enhancing products, providing you the opportunity to own your own business and secure your financial future with a proven plan. With over nine and a half million distributors in over 155 countries, Forever Living offers the once in a lifetime opportunity of living a healthier, wealthier life.
For years, Rex searched for a way to obtain these two things, but wasn't satisfied with anything he found. So in 1978, he invited 43 people to attend the first Forever Living Products meeting in Tempe, Arizona, where he unveiled a customized plan that would provide him—and anyone else—with better health and financial freedom.
Rex proposed a very simple business idea to his closest family and friends. Offer consumable products to the public that are proven to promote lasting wellness and health—and do it in a personal way. Instead of dumping big bucks into traditional advertising, compensate anyone willing to share these products with their family and friends.
Simple Business. High Values.
The caliber of our products and the simplicity of our business plan means anyone can improve their quality of life. Some begin as customers in search of better health products, and they can't help but share their great product experiences. Others see the business potential immediately and start a successful home-based business.
With millions of people just like you who have the same goals in life—better health and financial freedom—Forever Living Products is successful because it values what you value.
Set for Success
When Rex Maughan created Forever Living Products, he knew the success of the company depended heavily on two things—offering quality products at affordable prices and providing a reliable, profitable business opportunity to people like you.
Since any business relies on a network of suppliers, manufacturers, and Distributors, one hiccup in this supply chain affects the final product. If a supplier raises their prices, Forever Living would either be forced to raise their prices or suffer considerable losses.
Rex knew it wasn't in the best interest of Forever Living to rely on other third-party vendors to deliver the kind of quality he demanded. So, Forever Living secured its own aloe plantations, manufacturing and packaging plants, and storage facilities, eliminating the need for third-party vendors.
Quality, Every Step of the Way
This wise strategy enables Forever Living Products to control quality and cost every step of the way—starting with raw materials and ending with the finished products you enjoy. Forever Living is sheltered from skyrocketing prices and economic struggles.
It's completely self-reliant.
Forever Living is a stable company with a proven track record of growth and profitability. There's no other business opportunity like it.
It's successful.
It's solid.
It's the only business opportunity that offers you integrity through and through, the only business that guards your success like its own.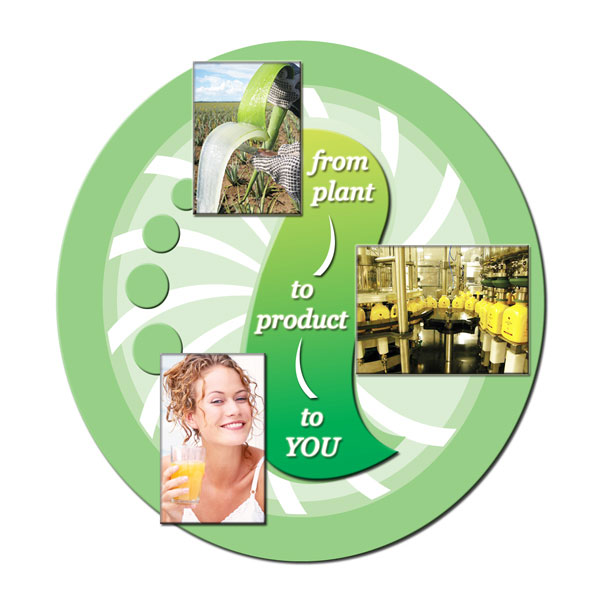 More Time for What Really Matters
Forever Living finally makes it possible to own your own business. You'll be your own boss, control your own hours. Enjoy residual income. And you'll be on your way to financial freedom.
Forever Living's exclusive health and beauty products, and proven business opportunity, are exactly what millions of people are searching for—greater wellness and financial security. You make money simply by sharing this dream with others.
Everything about the Forever Living business opportunity helps you build a solid, stable business. From our exclusive consumable products to regular opportunity meetings, you're primed for success. Bring your passion to our simple, proven plan, and you'll find the wealth and the freedom you always wanted
It's More Than Business. It's Family.
The faces behind Forever Living aren't those of executives, marketers, sales people, and computer technicians.
They're the faces of our family.
When Rex Maughan created Forever Living in 1978, he did it to provide his friends and family with a higher quality of life. And that meant creating a company with a higher quality of business. A business where every choice is made with integrity. And every employee is family.  Get to know who we are, and you'll see why Forever Living is so much more than just another company.
Join Now and join our family!
Building Brighter Futures
At Forever Living, we believe our greatest
legacy is what we do for others and how we do it.
We adhere to sustainable practices that let us work in harmony with the earth, leaving a more
promising future to our children. We take great pride in our charity foundation,
Forever Giving, because it allows us to help others around the world who have
needs far greater than our own.
We're taking ideas and turning them into
reality. It's a part of our business that's so deeply ingrained you could call
it our culture.
Working towards a brighter future is so much more than
our duty—it's truly our pleasure.
Building Brighter Futures
At Forever Living, we believe our greatest
legacy is what we do for others and how we do it.
Accountable to the Environment
Ever since Forever Living Products was founded in 1978, we've had the utmost respect for nature. While we've always been environmentally conscious, we wanted
to hold ourselves accountable.
Not Just Greenwashing
Our challenge to be more eco-friendly wasn't based on following fads or silencing critics. We are doing it because it is the right thing to do. Unlike other companies that brag about minimal changes just to keep up with environmental trends, we assessed our practices, made a plan to better ourselves, and sought the certification of the International Organization for Standardization—an independent organization that evaluates companies' environmental impact. In 2006 we launched a formal environmental sustainability program to challenge ourselves to do more. Our documented Environmental Management System was certified to the international ISO 14000 standard and we have maintained that ertification every year since! We designated two areas where we could improve: * Waste Generation * Waste Recovery
Since we began monitoring our progress we have reduced our waste by 50% and increased our recycling from 26% to 61%. While we are proud of this progress, and we're not slowing down. We continue to progress and challenge ourselves to do more.
Our Carbon Footprint
Forever Living Products' net carbon
footprint is one of a net positive effect on the environment. When it comes to
the efficiency of converting CO2 into oxygen, 20 aloe plants are equal to one
tree.
With over 40 million aloe vera plants in our plantations, our aloe
vera plantations actually cleanse the earth of 2 million tons of CO2 every
year!
Frequently Asked Questions
Q: How do I become a Distributor?
A: The easiest way to join is to sign up using our online Join Now system.
Q: Does it cost anything to Join?
A: No, becoming a Forever Living Distributor is completely free.
Q: Can I still buy products without joining as a Distributor?
A: Yes, simply click on the Retail Shop link at the top right of the page and you can shop as a retail customer.
Q: What is the minimum purchasing order?
A: For retail customers there is no minimum order. There is a $100 minimum order for all Distributors.
Q: Can I return products?
A: Distributors can return defective product within 30 days of the date of purchase. Retail customers can return product for any reason within 30 days from the date of purchase. See Company Policies, section 3, for more details.
Q: What is a case credit?
A: Case credits are the units by which we measure sales volume. The products are assigned case credit values, and these values are accumulated as the product is purchased to determine level move-ups and qualification for various Distributor incentives.
Q: How much is a case credit worth?
A: A case credit is worth approximately $140 Wholesale, $170 New Distributor Pricing and $200 Retail.
Q: What is the earning potential of a Forever Living Distributor?
A: The earning potential is really up to you. Some Distributors work the business part-time to help supplement their income, while others work the business full-time earning substantial incomes.
Join us………for a brighter future